This post may contain affiliate links for products I recommend.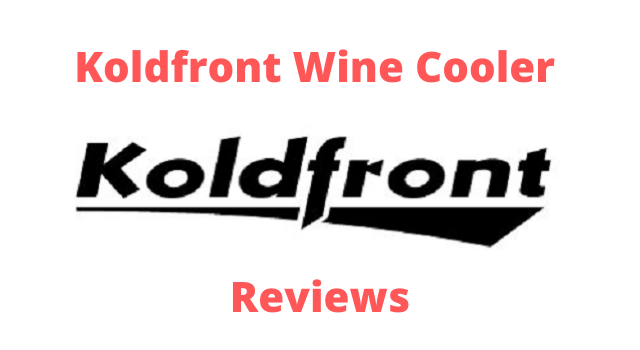 At first, I was not sure I was going to do Kolfront wine cooler reviews but after reading more and finding some nice reviews I just added them here.
It is always hard to decide how to approach these brands and one thing I do is find the most liked models and go from there.
I did this approach on my other wine refrigerator reviews as you can see here and since it worked there I am doing it here also.
3 Most Popular Koldfront Models
As I mentioned I will have a look at what I think are the most appreciated Koldfront wine refrigerators.
12 bottles
18 bottles
24 bottles
---
Koldfront TWR121SS 12 Bottle
This is the right temperature settings for most wines.
12 bottles is also a wine collection that many starting wine lovers have for a long time before they maybe move on to a larger collection.
The six shelves each hold 2 bottles on wire rack. Just notice that that are standard 750 ml bottles.
For larger bottles you can remove a shelf to add more room.
I found a 4.2 average star rating for this 12 bottle Koldfront.
Yo can click on the button or picture on the left to see the affordable price on Amazon.
---
Koldfront TWR187ESS 18 Bottle
The dual zones are divided at the top and the bottom of the unit.
The separate controls give you the option to decide what wine to store at the top or the bottom.
The tempered glass in the door prevents UV from entering and ruining your wine.
The door swings open 180 degrees to give you the option to remove a shelf so you can store larger bottles.
There are 2 shelves in each compartment that have a very nice finised wooden front.
The same model is also available in a 24 or even 32 bottle version.
You can click on the picture on the left to see the price and size you need on Amazon.
---
Koldfront TWR247ESS 24 bottle
Many of the features are the same and I am not repeating them here.
There are 8 shelves that each can hold 3 standard 750ml bottles.
Just like the other models you can remove on or more shelves and in this way make room for large wine bottles.
The feature I like most is the safety lock that is almost a must if you have children.
This is not a model you can built in under a counter, it is a free standing model.
You can have a look at the, in my opinion, very affordable price by clicking on the picture on the left.
---
My opinion about Koldfront Wine Coolers
As many of us know the Koldfront is part of the Edgestar company and this is part of a larger company called living direct inc.
Their main office is located in Texas in Austin. They have a very good reputation and I think that they are a good bang for your bucks.
The number of models they carry will give you the option to choose from any size to accommodate your wine collection.
Eddie McVay
As a passionate home brewer of beer and wine and an amateur connoisseur. Eddie McVay has a fast experience in the subject and shares all his tips here on this website. You can read more on this page about Eddie McVay